John B. Jamison Speaks!
Programs, Workshops, and Coaching with the award-winning author and speaker!

This is the current selection of workshops being offered by John B. Jamison, award-winning author of children's picture books, Middle-Grade adventures, adult novels, and much more. John publishes his work both independently and traditionally and is currently under contract for an ongoing weekly series of stories with a traditional publisher.
Most of John's current workshops are virtual, using Zoom. Each workshop includes John sharing his experience, activities for participants, and plenty of Q&A time. See the descriptions for workshop length and audience recommendations.
We are currently scheduling workshops and will post the schedule here very soon.
John also offers his workshops to schools, libraries, writer's groups and other interested organizations, and customizes each workshop  to create the best experience for each audience.
If you are interested in possibly having John meet with your group, feel free to contact him for more information. Email him at contact@imagilearning.com
Getting to Know Your Characters
John is quick to admit that he does not "create" his characters. They are real, and John's job is to do his best to listen to them to learn about them, and to allow them to tell John the story he is supposed to write down. In this workshop, John will talk about some of the activities he does to get to know his characters, hear their story, and have those characters help him out when he has questions. John believes that if we want our readers to "experience" our story, it all begins with us experiencing the characters of that story as well. That's what this session is all about.
90 minutes to two hours. For adult to teen writers.

From "Tell", to "Show", to "Experience": TranceForming Writing.

One of the common "Rules" of writing is to "Show" and not "Tell". But, what the heck does that mean, and how the heck do you do it? In this workshop, John gives his answer to those questions and offers writers some super helpful suggestions for how to create stories that engage their readers and keep them reading. John describes that his goal as a writer is to create a "trance" for his readers that lets them experience the story rather than "read" it and will give away some of the ways he creates that kind of experience.
90 minutes to 2 hours. For adult to teen writers.
The Secret of Creating Stories: O.B.T.U.A.
When is a story a "Story"? In this workshop, John helps storytellers and future storytellers gain a better understanding of how to create a story that grabs and holds readers and listeners. Using examples of stories everyone is familiar with, along with the magic word he learned from a wizard on a small island, John explains the power of O.B.T.U.A. as a great way to learn what makes a story, a STORY!
1 hour. Can be for all levels, but John recommends having separate sessions for youngsters under 5th grade.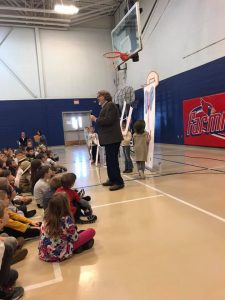 Helping the Ideas to Find You!

Creativity is a practice-based skill. The practice begins here.
1 hour to 90 minutes. For adult or teen writers and readers and others interested in stories. 
Getting From "Idea" to "Story"

Taking your writing from "That might be cool." to "THAT IS COOL!"
1 hour to 90 minutes. For adult or teen writers and readers and others interested in stories.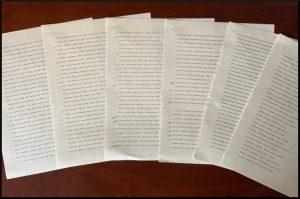 Creating the Emily Graham Series
Emily Graham began as an idea for one short story and much to John's surprise has turned out to be a three-volume series of mystery/suspense stories. During this workshop, John will talk about how that process happened, how he met and got to know Emily and the other characters, how he discovered the stories themselves and will share some of what he learned about creating stories that feel authentic enough to grab the readers and do not let them go.
1 hour to 90 minutes. For adult or teen writers and readers and others interested in stories.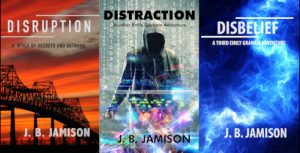 Creating the Arnie Dufner Middle-Grade Series
John woke up one morning with Arnie Dufner pestering him about a hole he found in the yard. John started writing what he was told and watched it turn into the world of the Arnie Dufner stories, John's first stories specifically Middle-Grade readers. During this workshop John will talk about creating the Arnie stories, his experiences moving from adult mystery to Middle-Grade mystery, the challenge of creating an entirely new world for the Arnie stories, and more.
1 hour to 90 minutes. For adult to Middle-Grade writers and readers and others interested in stories.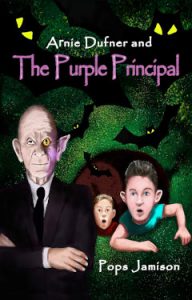 Creating the Skwerdlock Picture-book Series
The Skwerdlock appeared in John's family almost 40 years ago and remained one of those family story things we all have. Then, three years ago, the Skwerdlock told John about the book he was to write to share the Skwerdlock with others. This year, John is writing the fourth and fifth books in the Skwerdlock picture-book series for early readers and listeners. In this workshop, John will talk about his experience creating picture books, including the decision to create his own illustrations, and talk about his experiences with this amazingly exciting age of readers.
1 hour to 90 minutes. Can be for adult to Middle-grade readers and writers, or can be a session just for those early readers and listeners to talk more about the Skwerdlock!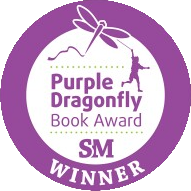 Introduction to Creating Interactive Fiction with TWINE!
The popularity of Interactive Fiction stories sometimes thought of as "choose your own adventure" stories, is growing once again. In this workshop, John introduces the concept of Interactive Fiction, talks about some of the options for creating them, and shows how to create Interactive Fiction stories using a FREE computer program called TWINE. John will introduce the TWINE program, how to get it for FREE and teach enough of the basics to enable participants to begin creating their own Interactive Fiction stories. John will also share a number of FREE resources to help them learn more if they choose to.
NOTE: This workshop will not require participants to have the software or use a computer during the workshop, but they will need both if they want to create Interactive Fiction stories themselves later.
2 hours. For writers and storytellers with some computer experience.
Giving Creativity a Second Life!
John says that one of the most powerful resources he has played with for feeding creativity is the online, 3D platform called Second Life. In this workshop, John will introduce participants to the Second Life platform and guide them through several experiences that demonstrate how the online 3D environment can be used to spark creativity for writing, or anything else.
NOTE: This workshop will be held on the Second Life platform. This will require participants to use a computer capable of running the Second Life program. The requirements for those computers can be found here: https://secondlife.com/support/system-requirements/
Also, before the workshop, participants will be provided information about how to create a FREE Second Life account, how to download the program, and how to access John's world in Second Life.
IMPORTANT: Second Life is for users 16 years of age and older.
90 minutes to 2 hours. For adults and those over 16 years of age.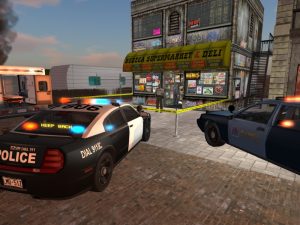 For more information, please contact: contact@imagilearning.com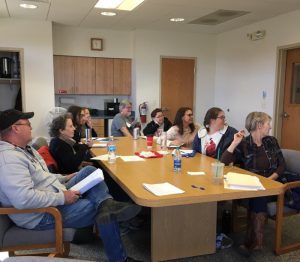 "I came to the workshop just because I was invited by a friend. I'm leaving the workshop determined to finally start writing that book I've had in my head all these years! Let's do another of these, please!"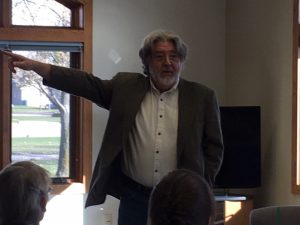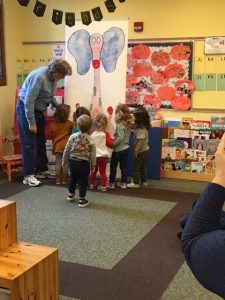 "John came and sang and read to my preschool class this morning. The kids were riveted! He kept them engaged the whole time with his fun songs, his book, and wonderful artwork. It was such as treat. I'd love him to come to any of my classes anytime."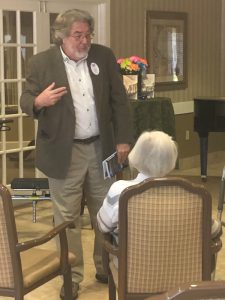 "Sometimes we just need a good story!"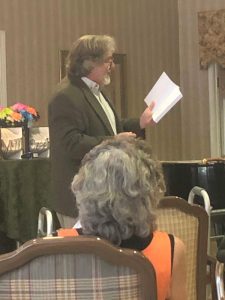 For more information, please contact: contact@imagilearning.com